The Tesla Semi, an electric Class 8 truck, was hailed as a game-changer when it was unveiled in 2017. However, planned production dates were pushed back repeatedly, and other companies (Kenworth, Freightliner, Volvo) beat Tesla to the market, while the erstwhile EV trend-setter pursued other priorities.
Now Tesla has announced that Semi production has begun, and confirmed that it offers a range of 500 miles. Pepsico, which ordered 100 units shortly after the 2017 launch, will be the first customer to take deliveries, beginning in December.
The Semis are being produced in Nevada at a new building near Tesla's Gigafactory. Electrek reported in March 2021 that Tesla was building a Semi production line that was expected to be capable of producing about five trucks per week. Tesla reportedly plans to implement higher-volume production of the Semi at Gigafactory Texas.
Tesla's delayed entrance into the semi segment is unlikely to amount to more than a speed bump—the economic case for an electric truck has grown steadily stronger since 2017, and there's plenty of business to go around. Electrek's Fred Lambert calculated that the Tesla Semi's advertised efficiency of $0.20 per kWh, or $0.40 per mile, represents half the cost of operation of a diesel truck, so the trucking game is still ripe to be changed.
The Tesla Semi is believed to cost $180,000 per unit, and it should be eligible for a tax break of up to $40,000 under the Qualified Commercial Clean Vehicle tax credit, part of the recently-enacted Inflation Reduction Act.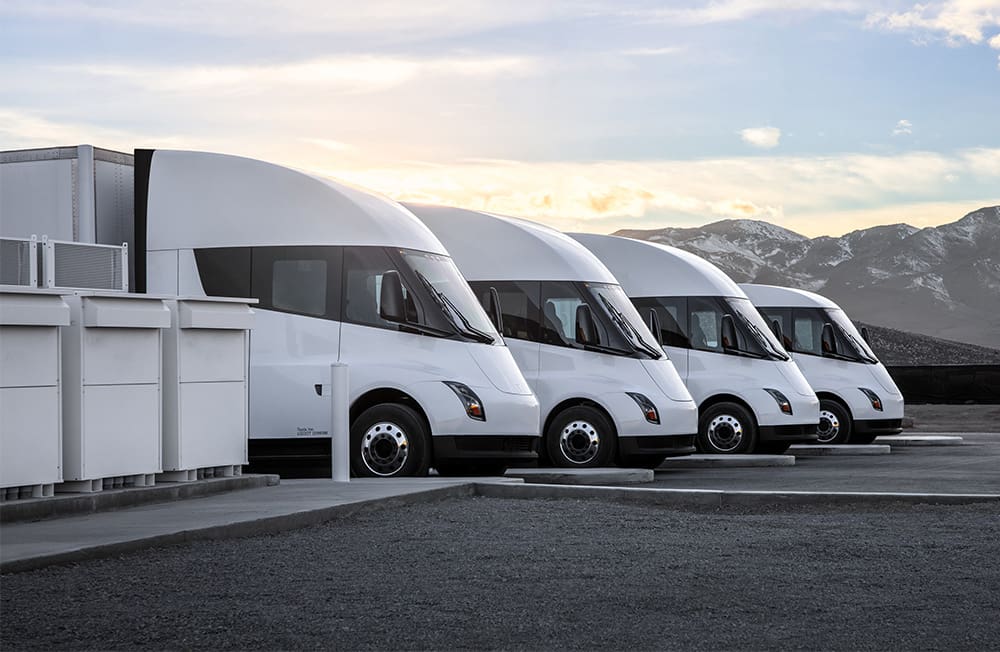 However, the Semi could be caught in the same dilemma that plagues the entire EV industry—plenty of customers, but frustrating battery bottlenecks. And the Semi does have a whale of a battery. Tesla hasn't revealed the size of the Semi's pack, but Teslarati did some calculations: assuming Tesla's figures of 2 kWh per mile and a 500-mile range, the Semi's battery capacity would seem to be about 1,000 kWh (equivalent to about 12 Model Ys), and the monster pack would require some 10,204 of Tesla's 4680 battery cells.
Tesla has whittled down the waiting list for its vehicles considerably of late, but Tesla-watchers are still reporting waits of at least a month or two for delivery. Will Tesla be forced to choose between limiting Semi production and further delaying deliveries of its consumer models? Or will the company find a way to increase battery cell production? Stay tuned.
Update: On Tesla's Q3 earnings call, the company's CEO confirmed that the Semi doesn't use 4680 battery cells. He didn't say which cells it uses. For whatever it's worth, he also said the company is "tentatively" aiming to produce 50,000 Semis per year as early as 2024.