The cute little smart fortwo never had a chance in the Land of the Monster Truck. After a decade of dismal sales, Daimler has announced that it will stop selling gas-powered smarts in the US and Canada. The smart fortwo electric drive will continue to be sold, making smart one of two companies that sell only EVs in North America.
The smart, whose inventor, Swatch founder Nicolas Hayek, originally conceived it as an EV, has been quite popular outside of the US – 2016 global sales were over 144,000. Here in the US, it sold only 6,211.
The smart's main selling point seems to be its small size, which makes parking easier in cramped cities. As a gas saver, it's a bust. Its combined fuel-economy rating of 35 mpg is equivalent to that of the midsize Honda Civic, and pales beside the score of the much larger Toyota Prius hybrid (52-56 mpg). It also lacks the hot-rod appeal of the MINI, which offers only slightly lower fuel economy (32 mpg).
As for the electric version, it has also struggled in the US market. It sold only 657 units in 2016, placing it at #21 among plug-in vehicles. The ED was actually one of the top-selling EVs in Germany for a few years, but sales seem to have collapsed there as well.
Looking at these numbers, we're tempted to wonder why Daimler doesn't discontinue the smart ED altogether. However, the company has no plans to do so – it is bringing a redesigned version to the US later this year.
"Developments within the micro-car segment present some challenges for the current smart product portfolio," wrote head of Mercedes-Benz USA Dietmar Exler in a letter to dealers announcing the new strategy. "A dedicated focus on the electric drive in the US and Canada provides a logical step to support a sustainable, zero-emissions future."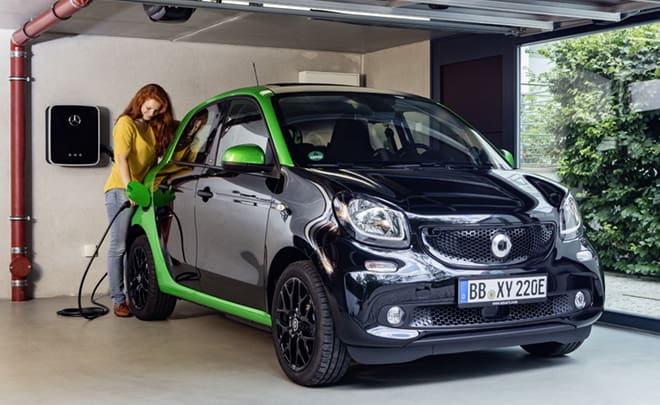 Source: Reuters, Green Car Reports, InsideEVs, EV Sales